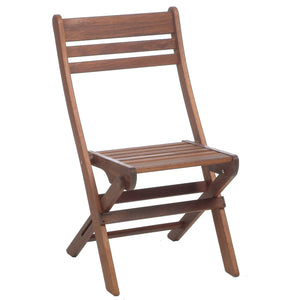 Sitra Global
Windsor Folding Chair
Regular price
$75.00
Sale price
$204.00
Unit price
per
Dimensions:
L45.8 x W59.2x H87.7
Introducing our Windsor Folding Chair - the perfect blend of style, durability, and convenience. Crafted by artisans with sustainably sourced Kwila, this folding chair is sure to impress with its rich, warm tones and natural beauty. Its foldable design makes it easy to store and transport, making it perfect for use in a variety of settings. From outdoor barbecues to indoor events, this chair is sure to be a hit. But don't let its portability fool you - this chair is built to last.. The chair's sturdy construction and ergonomic design makes it the perfect choice for anyone looking for a stylish and practical seating option that doesn't compromise on quality. We are sure you'll love what our Windsor Folding Chair has to offer!
Note: Do visit our Product Disclaimer page to find out more!

---